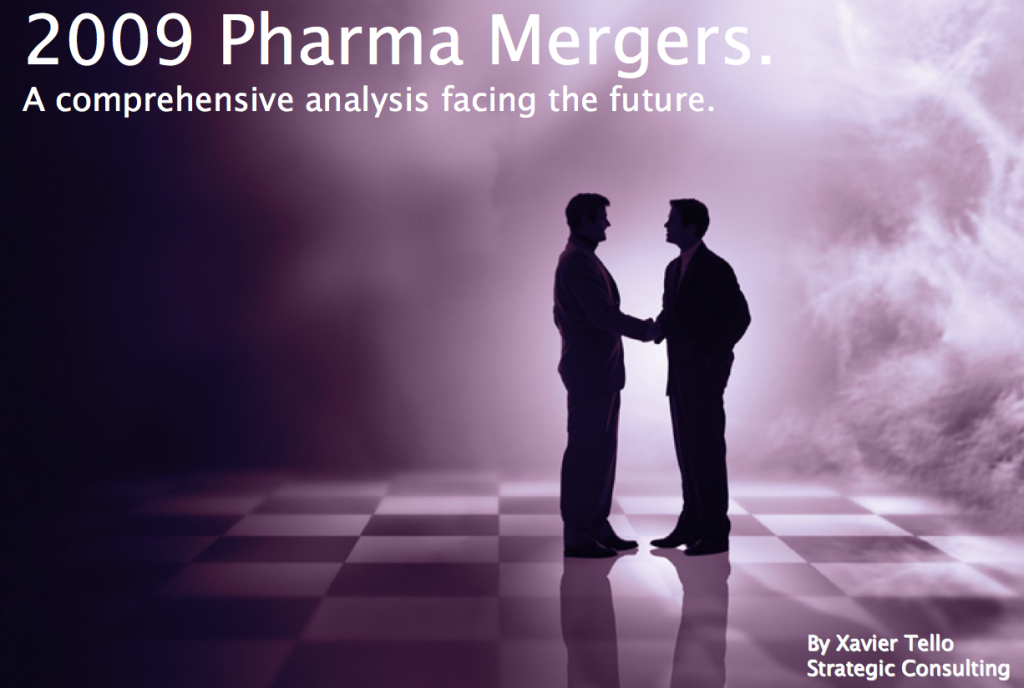 The last two months have been full of surprises in the Pharmaceutical arena.
January was not even ending, when Pfizer was announcing its intentions of taking over Wyeth.
Just some days after a month later and after a more-than-nervous weekend, Merck and Schering-Plough announced their intention of merging in a rather unorthodox way; focused in avoid potential problems (that may come) from Johnson & Johnson and its share of the Remicade® joint-venture.
These two super mergers took the markets rather unprepared (if not by-surprise), especially in an era when two "un-characteristical characteristics" exist:
a) The worst economical crisis of the history.
b) A market understanding that super mergers were not the solution.
Did those moves have sense?
According to most of the analysts and experts to whom Strategic Consulting has asked, it's very difficult to predict a positive outcome in terms of R&D efficiency or better customer service.
Most of the gain comes –perhaps- in terms of future ROI and after relocating costs and laying-off headcount.
Whatever the final intentions and the final results of these operations were, it is unlikely that better products will be created, or new "blockbusters" will bring back past glories. It has not happened with previous mega mergers: Sanofi-Aventis, Pfizer/Pharmacia or Novartis.
In those cases, buying portfolio, pipeline and specialized headcount was the goal, gaining size, market-share and exposure, while offering a nice ROI to the stakeholders.
Today it's about survival; well… that does have sense.
However there's a lot of concern in the market that these companies are playing defensive; that is, that they would be just betting on their new size or an exotic (and potential) compound waiting on the pipeline of their new acquired companies.
Apparently what is missing here, is the sense of focusing on the patient's or customer's needs; and the most important part: they are not building the future.
How to face the future.
In order to adequately fulfill the needs and expectations of the constantly-changing market; Pharmaceutical companies must be aware of the new reality of this business, driven by:
a) Biotech compounds.- Expensive, logistically tricky and with a requirement of specialized sales forces, aiming to very specialized Physicians who won't take any more "old school" Rep argumentation, visual aids, leave-behinds, etc.
A segment which will need to focus (more and more) in direct-sales to patients, service and added value.
b) Generics.- Boring, ungrateful and with low margin (by "Big Pharma" standards).
Suddenly, well known top-of-the line companies such as Pfizer, are facing the utter need of having an important portfolio to fight in that arena, as it was mentioned by Pfizer itself by mid-march.

According to PricewaterhouseCoopers, aggressively attacking the generics segment would require a sales force tailored of "Key Account Managers" , who would have to close [millionaire] deals with specific purchasing or approval persons, inside the formulary or healthcare system. Institutionalized physicians won't have plenty of choice (or opinion), so making traditional calls won't have sense anymore.
If re-invention were the key word, it would be very interesting to look after Merck.
According to some annalists including Forbes, Merck is absolutely not the same it was 20-something years ago when facing towards impressive and imminent success of future blockbusters: Cozaar®, Fosamax®, Mevacor® and Zocor®. The conservative company is doing exactly the opposite of their "never-merger" pledge, while trying to get Schering-Plough's biologics Remicade® and golimumab. Furthermore, Merck is perhaps recognizing that its R&D and pipeline has lived its better moments.
What's next for the others?

Roche: As by March 26th, the Swiss company had completed its $46.8 Bn USD acquisition of its partner Genentech. This was a natural and well-thought move for a company that has been successful and consistent with its biotechnological and oncology focus.
Annalists have received the news with empathy, regardless of the huge amount of the operation as it sends a clear and consistent message about the future of the company.
Sanofi-Aventis: It is clear that the message of the CEO Chris Viehbacher has given stakeholders and market annalists a new confidence. The French company is not interested in mega mergers (not even with his partner BMS).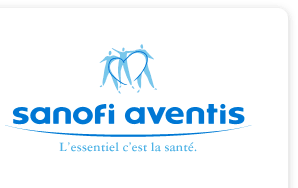 The company will focus in a new growing strategy that includes: diversification, generics and loads of fuel to its successful vaccines division.
As we mentioned last February 2nd, sanofi-aventis had 4 Bn € in cash ready for acquisitions.
Sanofi-Aventis has just bought important generic companies in Latin America: Mexican Kendrick and Brazilian Medley (both in undisclosed amounts which could easily sum $900 M USD according to people close to the operations) and it's about to gain total control of Zentiva N.V. putting the French laboratory in the 11th place of the generic market.
In terms of vaccines, important moves have been made, investing more than 100m € in a vaccine-production facility in México and signing an important Strategic Alliance with the Salk Institute.
Talking about new markets, Jean-Françoise Dehecq, the iconic Chairman of sanofi-aventis announced just this march 25th, their interest in nutritional and veterinary markets. According to Bloomberg, Danone's shares rose with the idea of an eventual agreement between the two French titans. Sanofi-Aventis could also consider buying current Merck's stake in Merial, the 3rd animal health company worldwide.
AstraZeneca is living a very nice moment… today. Crestor® is in one of its best moments as JUPITER trial has become the abundance-horn.

Today, new benefits of Crestor® have emerged at the 2009 ACC meeting, accrediting a 40% reduction in the risk of venous thromboembolism, courtesy of the [now amazing] JUPITER trial. Get a copy of today's news release HERE.
However, AstraZeneca knows very well that at some point, Crestor® will lose its patent; thus, it is mandatory to get new deals and partners.

Allergan, the once ophthalmology specialist now turned-to cosmetic medicine and biotech potency, has expressed its interest in purchase… or being purchased. As a matter of fact, CEO David Pyott said that Allergan "…is shopping for acquisitions of its own…" but declined to comment if there were potential buyers for the Botox® discoverer.
At the beginning of 2009, Allergan had to layoff 5% of its headcount as Botox® sales declined during the previous quarter. At this point, GSK doesn't look as a bad option to purchase the California-based company.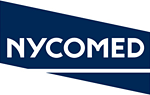 Nycomed, the Swiss privately-owned pharmaceutical company is very open with its intentions: They are looking for a buyer. Nycomed has gained a nice reputation after buying former German ALTANA and successfully marketing its biotech vedette: Preotact®.
With a nice and promising pipeline, which includes Pain, COPD, Osteoporosis and Rheumatoid Arthritis, Nycomed could be a good target for AstraZeneca, Eli Lilly or even Merck and sanofi-aventis.

BMS. Would BMS become the orphan in this story? The American company has always been in the eye of the storm when potential merger stories appear. However, its role in the actual play is an uncertain one. BMS is short of pipeline and some annalists say that it's even obese.
The company has had very tough moments when US FTC make them settle for a 2003 agreement lawsuit, regarding a commercial deal with Teva, that made former CEO Pete Dolan to loose his job.
BMS is facing an uncertain future indeed. Will it be the only one without a chair, when the music stops?
It is clear that 2009 has started sending an important message to the market: Health is good business and still will be there for those interested in grab it. However, decisions should be well thought and strategically planned, having in mind the new horizon the market is going to have in the mid and log term.
We will be watching for the –not so far- next moves.