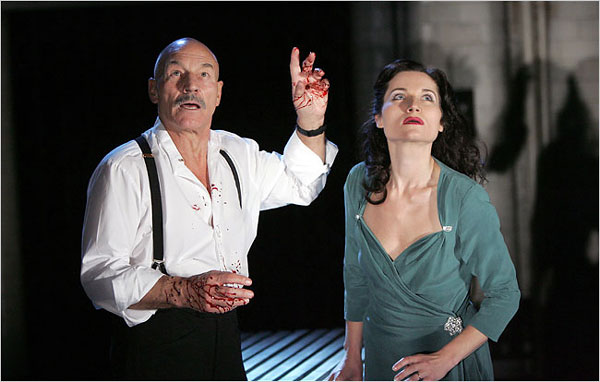 Patrick Stewart en Macbeth. Foto: Alastair Muir. © The New York Times
The New York Times, nos ofrece el día de hoy un excelente reportaje de Sara Lyall sobre el extraordinario actor de origen británico Patrick Stewart.
En él nos habla sobre  cómo es que Stewart le ha "dado la vuelta a la vida" y regresa -como siempre- a Shakespeare.
Más que recomendable.