By Xavier Tello
The current AH1N1 Flu pandemic has unexpectedly brought benefits to some companies; and we are not talking about Tamiflu's manufacturer Roche or Influenza Vaccine experts such as Glaxo or sanofi-aventis.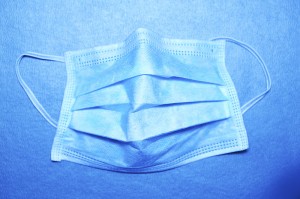 Last July 23rd, Kimberly-Clark Corporation announced its 2nd quarter results with a net sales decrease of about 6% (total sales= $4.7Bn). Kimberly-Clark has lost in almost every segment such as feminine pads, facial tissue and diapers with figures between -2 to -14%. Read the K-C 2nd quarter results statement HERE.
However, there was 9.5 % increase in sales at the healthcare segment, despite 1% lowering of prices. Although this increase represents all of the healthcare division, including a big share of examination gloves, half of the revenue could be easily attributed to face masks demand due to the AH1N1 virus.
Apparently there's more to come. If the WHO estimations are correct, the worst part is about to come.
K-C has confirmed that they have received important number of orders as governments and health authorities have became more aware of the situation and expertise has grown.
·
Is this the new "condom effect"?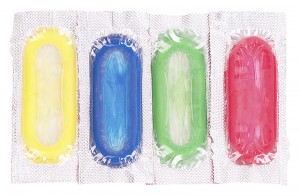 Once upon a time there was no AIDS. Sexual protection came only as a contraceptive measure or a barely fear to some sexually transmitted diseases such as syphilis and gonorrhea.
The impressive boost that condoms had in sales during the last 20 years, with a big help from HIV- AIDS is undeniable. Today, condoms are standard hygiene devices with billions of units sold annually.
As Asian countries became familiar with avian-flu, we started to see a somewhat familiar picture of the population wearing facemasks, mainly in the southeastern part of the continent.
As AH1N1 influenza virus appeared in North America last spring, the use of facemasks as protective measure became standard; thus, it would be easy to predict that from now on, we will see face masks been part of formerly "unthinkable" places such as bathroom cabinets, kitchens and glove compartments; and certainly will become standard part of the seasonal attire during the first half of the 21st century.
Although already a business by itself, facemasks would become powerful merchandise… just as condoms did.