by Xavier Tello
Yesterday, the New York Times published an article commenting on of the discovery of a new case of ghostwriting, apparently paid by Wyeth for papers published between 1998 and 2005.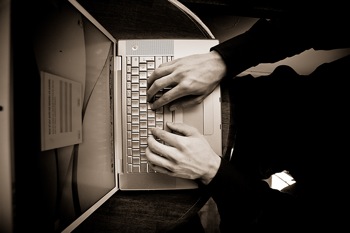 The title: "Medical Papers by Ghostwriters Pushed Therapy" immediately raises eyebrows.
It is very important to thoroughly analyze the meaning and the context of the ghostwriting. It is important as well, to consider the reality that surrounds the environment of an investigator or group of investigators who finally sign as authors.
Firstly, for all involved in the scientific / medical community, it is no secret that the process of writing, reviewing, approving and –finally- publishing a scientific paper is a tough one. Within that setting, there are hundreds of scientific investigators' teams, which would be very happy about looking their papers published if there would be enough time for writing… full time.
In the other hand, the Pharmaceutical companies need to produce as much as "scientific evidence" as possible in order to validate their products before the eyes of physicians. These companies do have the muscle (the money) enough, to pay for a full-time team of ghostwriters to produce and write.
In this case, authors become "validators" of these papers if they approve the content.
·
Is this wrong?
The question should be answer –perhaps- in the context of the paper's content itself.
Is the paper a bibliographical review or a meta-analysis?
Well, let's face it; in lots of cases these kind of papers are not written by the author's themselves, but by their teams, research associates, residents or any other kind of work groups specifically gathered and organized for such purposes, with the keen participation of young (and resilient) scientists, who want their names published as co-authors. Thus, a company who hires ghostwriters to do such a work, is providing the author with the "personnel" and resources he or she would finally need to accomplish the same task, but in less time.
In other cases, groups of investigators have spent months or years solely in the research phase of a clinical study; and the compilation, analysis and proper writing of results has to be made… within a timeline. When this work is properly sponsored, ghostwriters become handy.
It is obvious at this point, to assume that the basis of clinical and scientific content and the basics of a clinical report could not be ghostwritten. That would be fraud, period.
The questions that perhaps, we have to ask in a case-by-case scenario are:
Do the author or authors really reviewed, supported and approved every single fact and every single word written in the paper?
Is there a clear and proper disclosure on sponsors and possible conflicts of interest?
Is this morally accepted? Well, this is a personal issue, I think.
At the end of the day we have to remember that there's always a validation process and an editorial committee within the Journal. (Another discussion rises when Scientific Journals "push" or favor certain contents pro or against certain topics… or products).
And at the very last, there's always the reader's criteria, who would need to judge to which point, the content is acceptable or not to him or her.