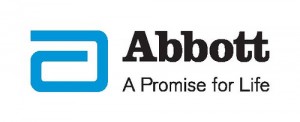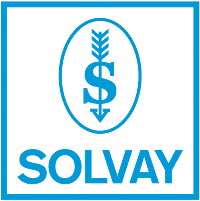 According to information published today at the Wall Street Journal, Abbott will buy Solvay's Pharmaceutical Division in a $7Bn USD deal.
The official communication could be published by both companies as early as monday morning.
With this deal Abbott is gaining two important points: First, new therapeutic options in areas such as Hypertension and Parkinson's as well as a Flu-Vaccine expertise which could directly drive them in a bigger (and promising) H1N1-market incursion in the very near future. Abbott is also getting full control of cholesterol and triglycerides therapies already sold in conjunction.
Secondly, Abbott will benefit of a broader penetration in emergent markets and economies as in East Europe and Asia where Solvay has made a pretty good job.
This bid represents the end of several months of speculations in which even Nycomed was considered a potential winner with rumors that mention Abbott stepping back of the process.
Solvay's investors are winning a near 42% premium in the operation which is expected to be all-cash, to be paid mostly this year.
UPDATE: In today's press release, Solvay remarks the re-foccusing of its strategy and mentions its plans for immediate future:
After closing of the transaction, Solvay will reinvest the proceeds in organic and sizeable external growth, focused on long term value creation. This will be done by investing in high value-added activities and strategic projects in chemicals and plastics, by continuing the geographical expansion into regions with growth potential and by continuing the development of activities and new products with low energy footprint and which significantly reduce the cyclicality in Solvay's portfolio of activities. Studies about such reinvestments are ongoing.
Get the Solvay press release HERE:
On its side, Abbott is publishing a press release too, with the following summary:
Abbott to Acquire Solvay Pharmaceuticals Business

—Diversifies Abbott's pharmaceutical products, expanding international growth platform
—Supports long-term strategy to bolster presence in key global emerging markets
—Adds substantial R&D spending capacity to accelerate promising pipeline programs
—Establishes Abbott's presence in the growing global vaccines market
—Provides accretion of approximately $0.10 to ongoing EPS in 2010, accelerating to more than $0.20 by 2012, increasing thereafter
There will be a conference call today at 07:00h Central time to give all details to investors and media.
Nycomed remains as the big loser in this process. As The WSJ says, it is the 2nd time that a M&A is not working for them.
Last march, I published in this blog our 2009 Pharma Mergers analysis where we mentioned that Nycomed was looking for a potential buyer. Apparently, this attempt to get Solvay would have the intention of giving the company a more rounded and robust image, towards a potential acquisition.
2009 has been a very tough year worldwide. The Health sector in general and the Pharma industry have had to use all their resources and wit in order to re-invent many of their business models. Some companies like Merck and Pfizer had decided to go after big M&As model; others such as Sanofi-Aventis are dramatically changing (and updating) their strategy, looking into new businesses and diversification.
The common denominator is: survival.
Thanks to M.A Tovar for bringing the WSJ premiere to our attention.