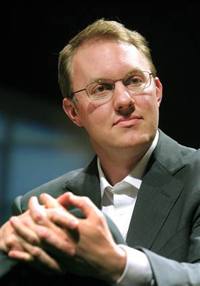 Se terminó el plazo dado por Microsoft.
Yahoo! debería [ya] dar una respuesta.
Nada ocurre.
Marc Andreessen, creador de Mosaic y co-fundador de Netscape nos da sus interesantes puntos de vista sobre lo que sigue.
We have seen extensive press coverage of Microsoft's pursuit of Yahoo over the last few months, including notably excellent coverage from Silicon Alley Insider and the Wall Street Journal. However, I have not seen a detailed analysis of how a full hostile takeover might play out — the kind of analysis that you would be receiving if you were a Microsoft or Yahoo board member…
Lea éste intersante post en su Blog PMARCA.