How does a Regional brand of beer can increase its awareness, become a viral phenomenon and gain international presence at the same time?
The answer may be in one of the coolest gadgets ever invented.
In a growingly competitive environment, it's been clear that the kew word to success is differentiation.
Traditional advertising bet -during decades- to a share-of-voice (SOV) saturation in order to build awareness and eventually gain top-of-mind with the "natural" and "obvious" positive impact on sales; that was pretty taken for granted.
Catchy tunes and jingles on the radio or TV. Sexy, professional, iconic or idol-profiled spokespersons on TV and prints; and since the last quarter of the past century, sponsored concerts, parties, sport matches or live presentations. A nice dose of gimmicks and brand-reminders within a promotional on-site tactical approach.
Those have been the standards of the Promotion and Advertising (P&A) mix, before the 21st century at least.
An innovative and ingenious approach was been made through "product-placement", a tactic well known by the cinema industry since more than 25 years but highly exploited at TV today.
With the development of the information era, the complications for choosing the adequate P&A strategy have grown.
Furthermore, recent studies are continuously being published regarding the increasing attention and credibility the public is giving to internet, social-media and peer-to-peer recommendations. Important brands such as PepsiCo had considered switching their traditional investment in events as important as the Superbowl, to social-media (allegedly, Doritos will be the only brand being advertised during XLIV Superbowl).
But, in today's advertising dog-fight scenario, and with the attention of consumers being distracted and atomized by several media and choices, how to differentiate a brand?
How about this: Built a crazy idea, give it a witty story and somewhat exaggerated background, make it real and push it to become an interesting, original and fun promotional stunt.
·
The art of being more a regional brand in the information era.
Andes is an Argentinian brewery established in Mendoza around the 1920s.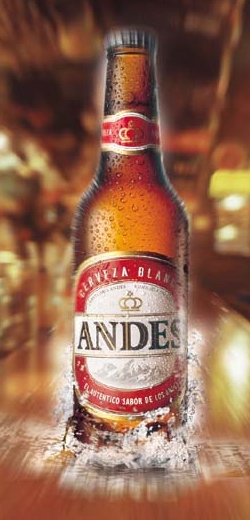 Its promotion and advertising has been the typical and traditional for modern breweries, such as brand-reminding at bars, TV ads and events sponsoring.
Andes beer has hit the internet with a nicely developed website, and even a presence in Facebook.
For the nature, content of its advertising and media usage, it is clear that Andes is targeted to a young audience (18 to mid 30s); and the Company, as well as Del Campo Nazca Saatchi & Saatchi their advertising agency, had well understood the mechanical of the message delivery and the adequate investment for such an attractive target.
The final solution was based one of the craziest ideas that could emerge of the mind of "desperate men" who receive calls from their sweethearts when meeting with their pals at the bar. How could they answer that call if there's all that sinful ambiance noise?
Well, picture this, a soundproof booth with pre-recorded ambient sound-effects that will give you the right cover-up when making that "yes honey?" back-call.
The Andes Teletransporter is the materialization of such idea, and its delivery couldn't be better.
Actual Teletransporters were manufactured and would be placed on selected Mendoza bars for the people to try, have fun and (why not?) call back their anguished significant others.
A teaser TV ad was developed and aired last October and November and a series of TV ads that are available on the Internet as well as the Andes Facebook page.
Since the beginning of 2010, the ads became viral and have been seen through YouTube and other video sites.
A full "history of the project" video has been uploaded and it's definitely becoming viral.
·
An immediate effect of this campaign could be seen in the awareness of the brand among Latin-American audiences, which certainly will widespread worldwide.
Is this a causality? We think not.
Gaining international presence is not an easy task and Del Campo Nazca Saatchi & Saatchi has been awarded the 5th MostCreative Agency in the world.
So, the actual sales results are still to be expected; in the meanwhile, the Andes Teletransporter has became a nice case-study of how to optimize resources while adequately targeting a message to an audience.