(English below)
El pasado 29 de mayo murió el icónico actor Estadounidense Dennis Hopper.
Considerado como un enfant terrible de Hollywood,  participó como actor en cerca de 200 películas y programas de televisión y dirigió 8 producciones cinematográficas.
En memoria, el diario francés Le Figaro nos ofrece un excelente slide-show donde nos muestra diversas imágenes de la impresionante trayectoria de este talentoso actor.
Puede acceder a ésta colección haciendo click en la imagen abajo: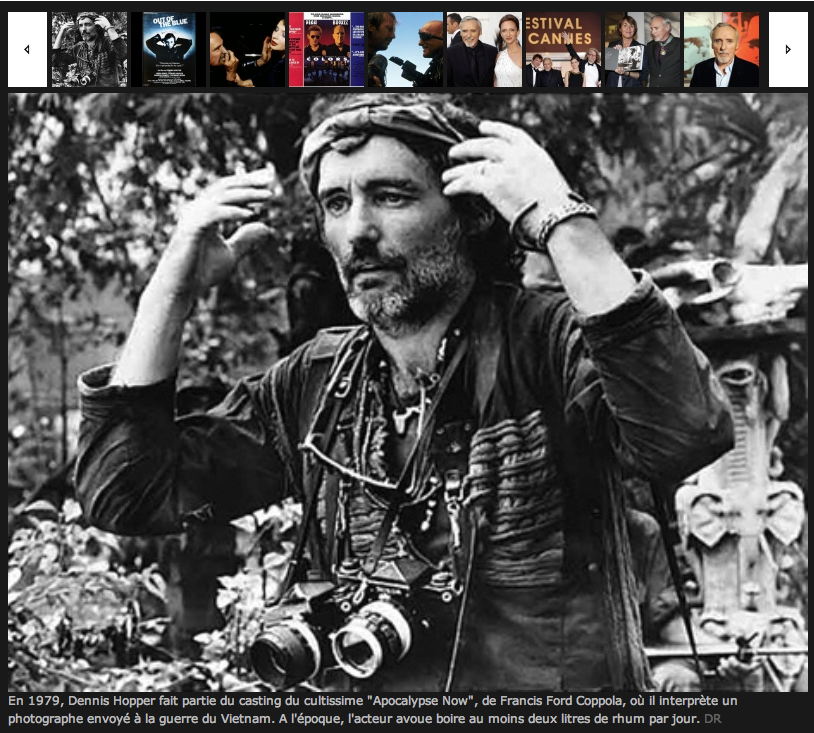 Last may 29th, iconic American actor Dennis Hopper died.
Considered an enfant terrible of Hollywood, he played in near 200 movies and TV shows, while directing 8 cinema productions.
In his memory, Le Figaro, the French daily, offers us an excellent slide-show where they show us different images and aspects of this talented actor's impressive career.
You can access to this collection by clicking at the image above.