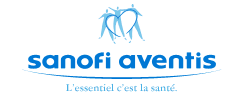 Finalmente buenas noticias para sanofi aventis. Tras el traspiés (disculpando la cacofonía) del año pasado con Acomplia® en los EEUU, la crisis de inicio de año que ha golpeado a las empresas farmacéuticas y el embate de Schweizerhall, buscando lanzar un genérico de Plavix®, finalmente la farmacéutica francesa logra anunciar a sus accionistas un avance sustancial en su pipeline.
El pasado 15 de mayo, fueron dadas a conocer las primeras noticias sobre los resultados del estudio ATHENA donde Multaq® (dronedarone) logró mostrar un 24% de reducción en la hospitalización o muerte en pacientes con Fibrilación Auricular.
ATHENA demuestra una disminución del riesgo de muerte cardiovascular del 30% y una reducción del riesgo de muerte por arritmia del 45%. La reducción de las hospitalizaciones cardiovasculares fue del orden del 25%.
Estas son excelentes noticias para sanofi aventis y es por ello que esperaron hasta su reunión de accionistas llevada a cabo el mismo día 15 para darlas a conocer.
Marc Cluzel, Viceperesidente Senior de R&D nos dice:
"The ATHENA results have the potential to change the face of atrial fibrillation management. For atrial fibrillation patients, who together with their physicians struggle on a daily basis to manage the dramatic consequences of this complex disease, Multaq® carries hope for patients"
Dronedarone puede llegar a ser un o de los últimos productos blockbuster en cardiología y claramente representa un hito en el tratamiento de una de las arritmias más comunes y con mayor morbi-mortalidad en el mundo.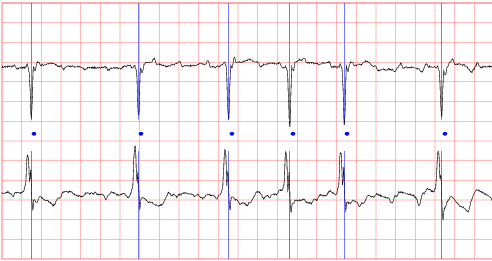 Fibrilación Auricular © MIT-BIH Arrhythmia Database