An interesting "infographic" that shows us the history and success of this popular open-source tool.
(En español AQUÍ)
Since more-than seven years, the online participation and collaboration of the "common people" has became more frequent.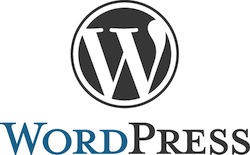 On a daily basis, people, professionals and enterprises are getting face to face with the advantages and benefits and overall goodness of writing a blog.
Since 2003, WordPress has been avaliable online as an open-source system that permits to write, publish and manage blogs and web pages, some of them with great graphic content.
The key to the WordPress's success is based on its easiness of use which allows an Internet limited-knowledge person, to practically take control of everything that he or she publishes. This model has given such good results, that has been imitated by Joomla or Drupal.
The success WordPress has reached, coud be appreciated on the following Infographic:
Enjoy